Bigen Men's Speedy Color
Easy & Speedy Application
Just comb thorough! Covers gray naturally without ammonia!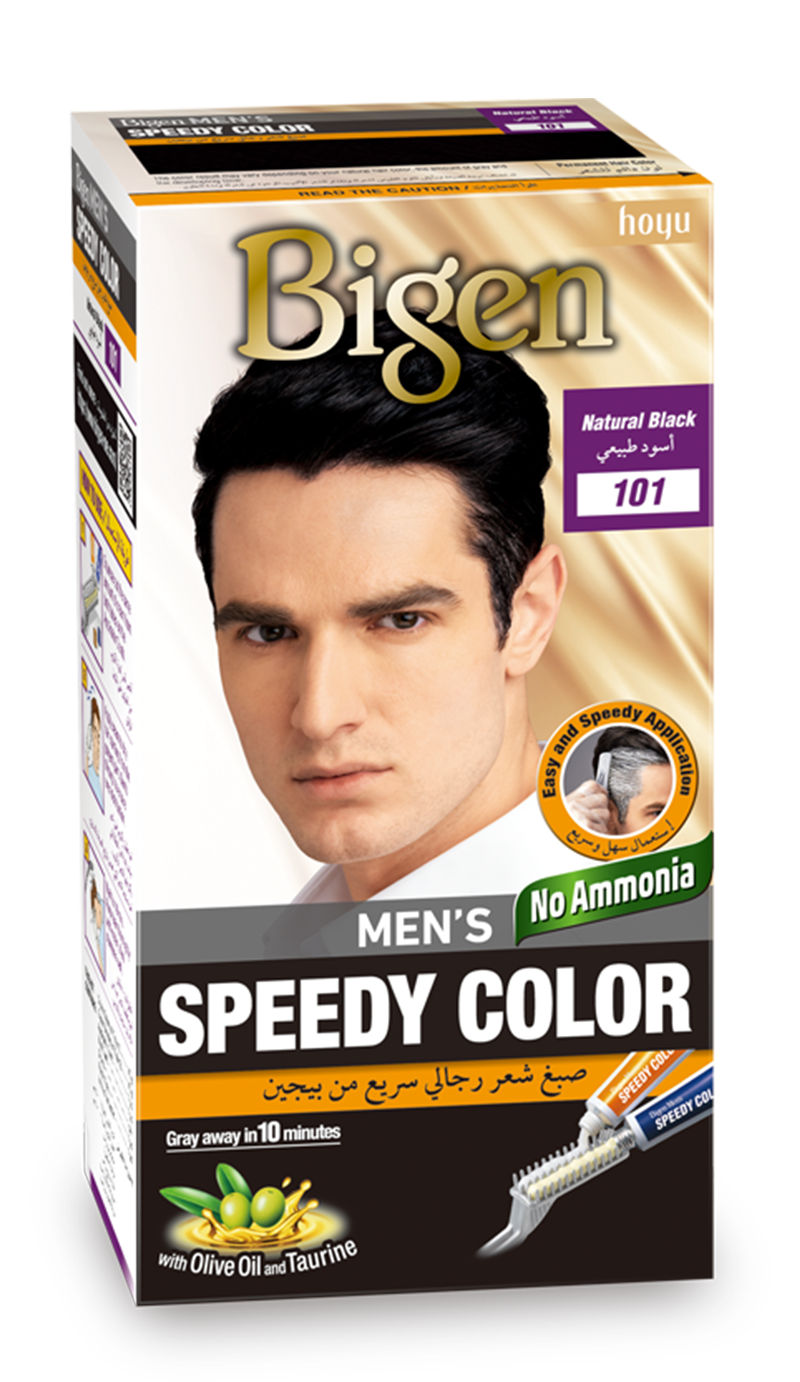 Product Features
Easy & Speedy Application

Just comb through your hair, applying non-drip cream with the Applicator Comb designed for men. Covers gray in 10 minutes.

Mini Comb

Use the Mini Comb to color sideburns and hairlines.

No Ammonia

Unpleasant smell will not bother you during the application.

Smart Saving

Use only the necessary amount of cream, and the remainder can be kept for future uses.

Contains Taurine

Long-lasting color and enriching with taurine.*
*Color-lasting agent
How to Use
01

Squeeze out the same amount of cream from both tubes on the Applicator Comb.

02

Apply cream to dry hair starting from the grayest part. Comb through to ensure even distribution.

03

Wait for 10 minutes.
Rinse hair thoroughly with water, then shampoo well.
This Kit Contains
Cream Colorant
(40g)

Cream Developer
(40g)

Applicator Comb

Mini Comb

Tray

Gloves

Instruction Leaflet
Color Chart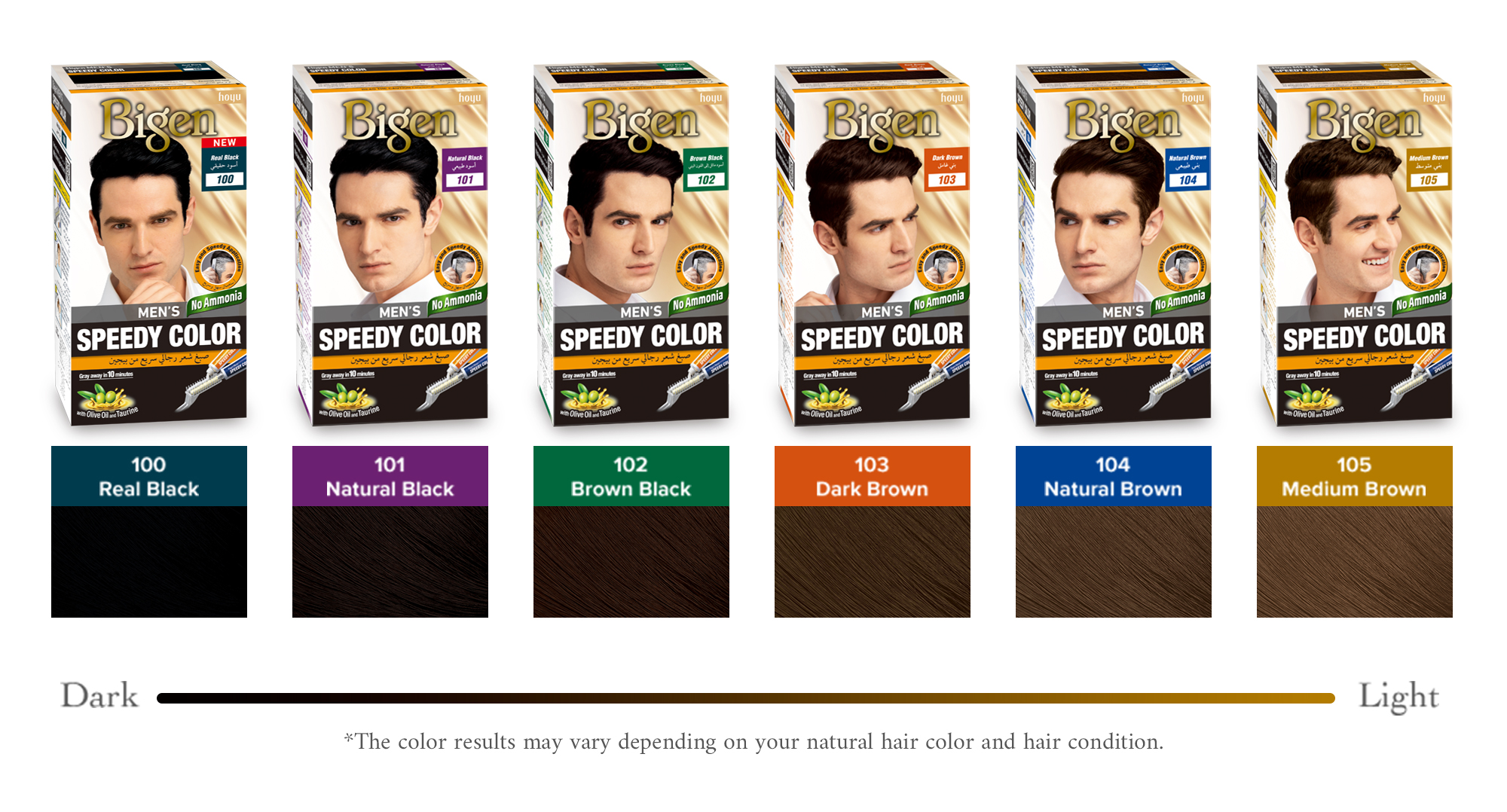 *Read the instruction leaflet carefully before use.
*A skin allergy test must be conducted 48 hours before each time you color your hair.
*Do not color your hair if you have ever experienced any reactions after coloring your hair. In such case, do not conduct a skin allergy test.